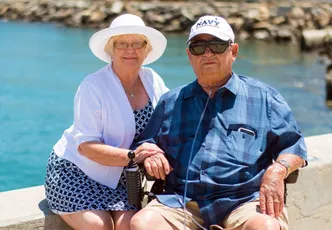 People facing an end of life transition often have many questions regarding whether they lived their life to the best they could. Some have a sense of meaning and believe they fulfilled their purpose here on earth. They are often relatively peaceful about moving on to the next life. Others have worries or regrets for things they did not do they now wish they had done, or for things they did that they regret doing. They often have some fears about crossing over. An End-of-Life Review gives you an opportunity to look back over the course of your life, to make amends, to express whatever feelings you have about this upcoming transition, and to find a sense of peace about what is ahead in the next part of your journey. It can also be a meaningful gift you leave for your family as a way of preserving your story for generations to come.
If you are facing an end of life transition, I (Allen) would love to come alongside you as you walk through this valley. I would be privileged to assist you in doing a guided review and reflection of your life as a way of facing this last leg of your journey with peace and dignity.
If this is something you would find meaningful, call me at 847-707-2879 or email me at [email protected].